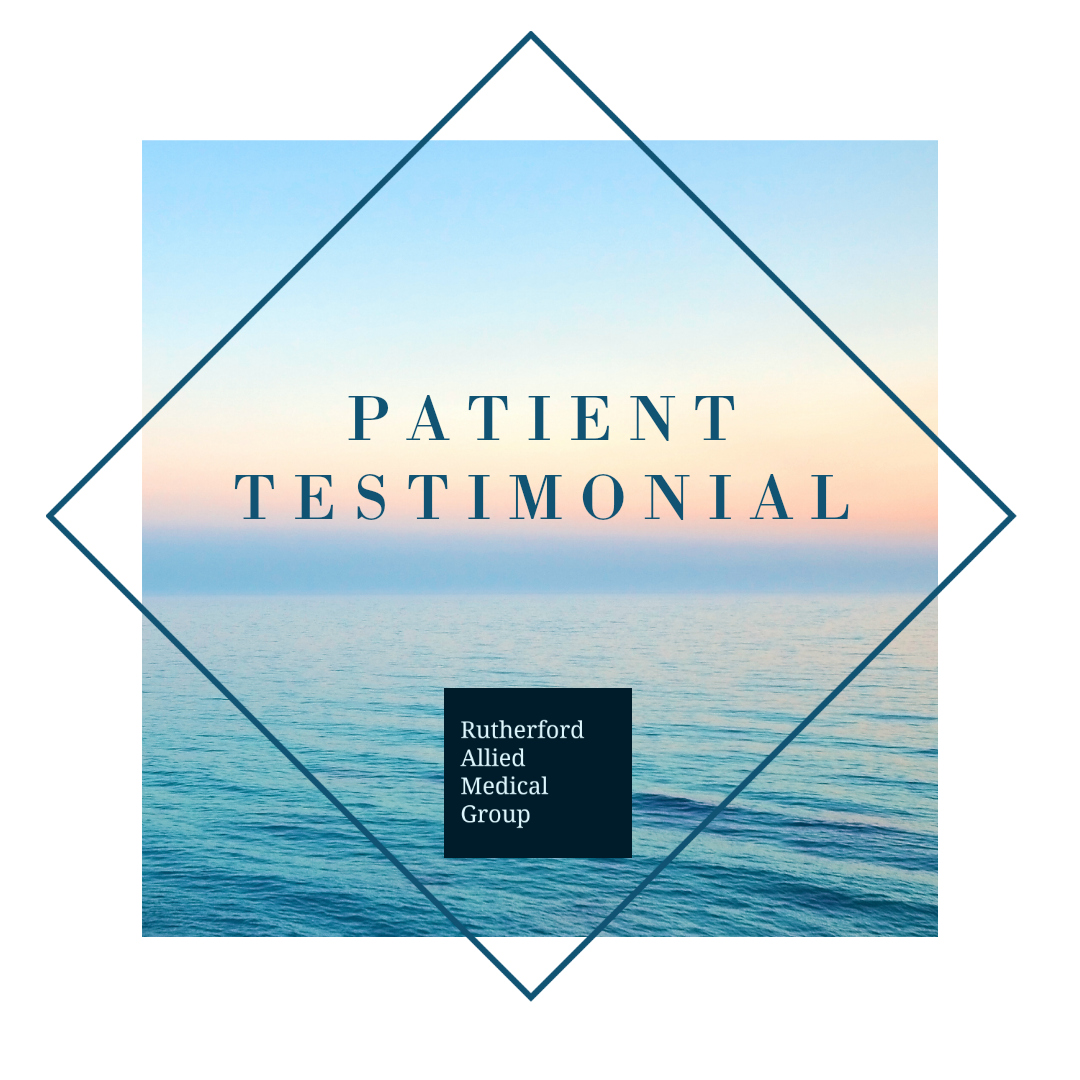 We thank all our wonderful patients who take the time to share their personal opinions about our care!
"I suffer from electromagnetic hypersensitivity. But when I come to Rutherford Allied Medical Group for pain management, I feel great.
The air around me feels clean and fresh and the staff makes you feel very relaxed.
They are an incredibly caring staff—you feel like a family member, in fact. I won't go into the details of my health issues, but if it weren't for the team here, I would really be a mess.
The team of chiropractors and physical therapists also help me to walk straighter and with less pain overall.
If you arrive feeling foggy, you will leave clear-headed.
Honestly, it's just good to know that if I have any pain issues, they will be there to help me.
After being a fortunate patient of Rutherford Allied Medical for several years, I encourage you to reach out to them.
Tell them Marilyn sent you."
Marilyn B, Bergen County, NJ