Meet Our Team
Rutherford Allied Medical Group has been treating patients from Bergen County, NJ, and the New York metropolitan area for more than 30 years. Our success is attributed to creating customized treatment protocols for our patients by partnering state-of-the-art pain treatment technology with traditional tried-and-true methodologies. Our collective goal is to help patients dramatically improve their quality of life by alleviating acute and chronic pain without the use of debilitating drugs or painful (invasive) procedures.

We are the only healthcare facility in the state of New Jersey trained and certified in the use of Calmare Pain Therapy Treatment®.

Our practice is located in Rutherford, New Jersey, just eight miles from New York City with quick access to Newark Liberty International Airport, LaGuardia International Airport and JFK International Airport.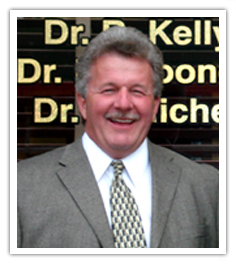 Dr. Robert B. Kelly, D.O.
Dr. Robert B. Kelly, D.O. is a highly skilled osteopath with over 22 years experience.
Pain Management
Treatment Specialties
Herniated Disks
Facet Disease
Spinal Stenosis
Degenerative Disk Disease
Medical Exams
Education
Christian Brothers Academy, Lincroft, NJ
Rutgers University, New Brunswick, NJ
University of Medicine & Dentistry of NJ- School of Osteopathic Medicine
Professional Training
St. Luke's Hospital, Bethlehem, Pa.
Professional Experience
Physical Medicine
Manipulation/ Sports Medicine
Trigger Point Injections
Lumbar/ Caudal Epidurals
Specialized Skills
Endovenous Laser Ablation for Varicose Veins
Sclerotherapy
Photofacials
Treatment of Vascular & Pigmented SkinLesions
Botox
Skin Fillers
Profession Memberships
American Academy of Cosmetic Gynecologists
Honors and Awards
Departmental Honors in Biology- Rutgers
---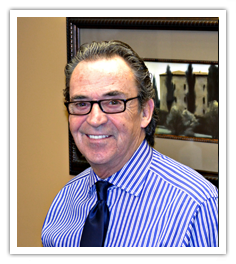 Dr. Michael J. Cooney
Dr. Michael Cooney is a gentle, caring and highly experienced chiropractor. He has over 30 years of experience in treating patients with chronic or acute back, neck, shoulder, sciatic, nerve, and extremity pain. He specializes in scoliosis treatment and sports injuries.

As a chiropractor, Dr. Cooney believes in natural healing; getting to the source of the problem and helping the body to self-correct. His commitment is to help patients achieve optimal health and wellness without the use of debilitating and expensive drugs or painful and invasive treatments.

He is also one of only 10 certified providers of Calmare Pain Therapy Treatment in the United States, an FDA-cleared scrambler therapy to treat severe chronic pain. His Calmare patient network extends coast-to-coast and as far away as Europe and Africa.

Dr. Cooney has been featured on News 12 NJ television, WebMD, 'Aches and Gains' with Dr. Paul Christo, 201 Health Magazine, Bergen Record, 'RSD and You' Blog Talk Radio, CancerPainHelp.com, 'Winning Life Through Pain' radio and Entrepreneur Magazine. He is also a regular columnist on SpineUniverse.com.
Chiropractic helps restore the function of the spine allowing the nerves to perform without interference.
Teatment Specialties
Back & Neck Pain
Sports Injuries
Herniated Disks
Car Accidents
Headaches & Migraines
Sciatica
Numbness & Tingling
Carpel Tunnel Syndrome
Scoliosis
Education
Doctor of Chiropractic, New York College of Chiropractic
B.S., St. Peter's College
Professional Training
Sports Injury Certification
Scoliosis Specialist
Certified and Trainer - Calmare Pain Therapy Treatment
Professional Experience
Specialized Skills
Sports Injuries
Scoliosis
Cold Laser Therapy
Severe Chronic Pain Treatment
RSD / CRPS
Chemotherapy-induced Peripheral Neuropathy
Diabetic Neuropathy
Post-surgical Pain
Post Herpetic Neuropathy (PHN)
Professional Membership
Association of New Jersey Chiropractors
Awards for Clinical Excellence and Knowledge
N.J. Chiropractic Society - Distinguished service for implementing mandatory scoliosis screenings in New Jersey public schools.
Namrata Rajderkar – Licensed Physical Therapist (PT)
Namrata has her own patient fan club here at Rutherford Allied Medical Group. She is a highly experienced licensed physical therapist who clinically understands the human body like no one else, but also provides every patient with a kind, patient and caring approach.

She earned a Bachelor of Physiotherapy degree and has more than 10 years of clinical experience working in the New York City metropolitan area.

Namrata's physical therapy expertise ranges from pediatric to senior patients who are seeking to lessen pain and improve flexibility and mobility, as a result of injury or disease.
---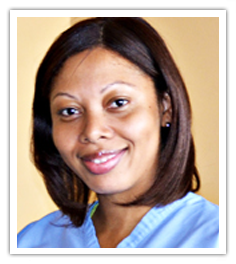 Alicia John – Physical Therapist Assistant
Alicia is an experienced license Physical Therapist Assistant for 7 years. She has always maintained a deep passion to help others. During high school, Alicia discovered the physical therapy profession and realized she could accomplish her dreams by helping to lessen or alleviate pain.

Alicia attended Utica College of Syracuse University and Essex County College, where she studied Physical Therapy. In 2005, Alicia graduated from Essex County College with a degree as a Physical Therapy Assistant.

Since then, she has continued her education courses and expanded her clinical expertise treating cervical and lumbar pain, rotator cuff tear, patellofemoral pain, tennis elbow, balance dysfunction, carpal tunnel syndrome and shoulder, knee and ankle injuries.
---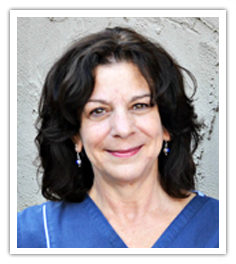 Barbara B. - Office Manager
Barbara has played an integral role at Rutherford Allied Medical Group for 25 years.

Together with Dr. Cooney, they built and expanded a single chiropractic business into a flourishing multidisciplinary health and wellness practice helping and treating patients in pain from around the corner and around the United States.

Barbara's managerial background in both medicine and business ensures that our practice runs like a finely tuned instrument.

As our in-house insurance expert, she also oversees all aspects of insurance administration.
---
Cathy G. - Office Administration
Dr. Cooney has been Cathy's personal chiropractor for the past decade; she joined Rutherford Allied Medical Group in 2009.

She has several years of customer service experience and extensive clinical expertise as a surgical assistant.

Cathy will be the friendly voice you will hear on the phone. She also handles the front desk, manages the files and makes all of our patients feel welcomed and reassured they could not be in better hands.